Fr. Joseph O'Reilly is the Provincial Superior of the Rosminians for Ireland, the UK, the USA and New Zealand.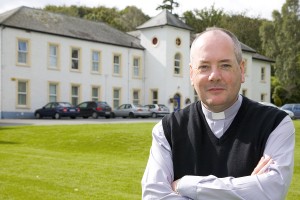 Fr. O'Reilly is a native of Kingscourt, Co. Cavan.  He attended secondary school in St. Michael's Omeath, Co. Louth from 1972-77.  Fr. O'Reilly was ordained a priest in 1985 and has worked in St. Joseph's School for the Blind, Dublin and St. Joseph's Ferryhouse, Clonmel.
He was also Provincial of the Rosminians in Ireland from 2003-10 at which time he was appointed to their College in Rome.
Fr. O'Reilly took up the position of Provincial in September 2014.